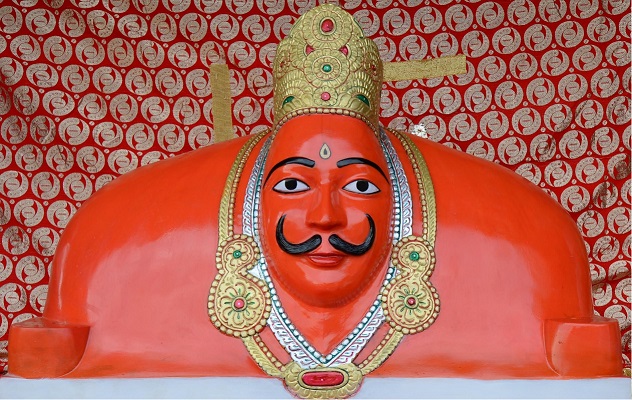 Shikharji at Siddhachalam Bhomiyaji is a true replica of the Pratimaji at Shikharji
Shri Bhomiyaji Kshetrapal Grah
One Step Closer
Jai Jinendra and Congratulations to all for your enthusiastic support in laying the foundation stones of the world's first Kshetrapal Grah outside of India.
Shri Bhomiyaji's Grah is located at the foothill of Shikharji at Siddhachalam, the world's first to-scale, complete replication of Teerthadhiraj Shikharji. The community's immense bhakti and dedication towards Shri Bhomiyaji was abundantly evident through contributions made for the shilas. We are extremely thankful to your support and confidence in making the shilanyas on August 8, 2015 a resounding success.
Pratishtha of Shi Bhomiyaji Kshetrapal Grah is scheduled for the summer of 2016 subject to mahurat. Please look for more details in coming months. We hope to receive your continued and fullest support.
Dhwajarohan of Parsvnath Prabhu tonk and other tonks was also joyously performed by laabharthis from August 8-9, 2015.
Previously at Siddhachalam: Siddhachalam Invites You to Deepawali Celebrations