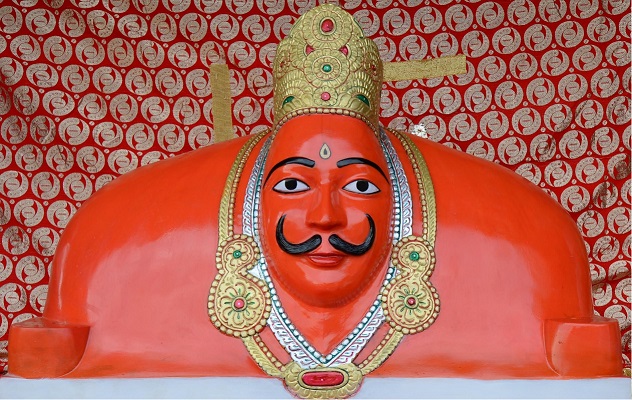 Weekly Bhomiyaji Pujan starting from May 8th, 2016
Acharya Sushil Gurve Namah
Jai Jinendra!
Spring is in full bloom at Siddhachalam and beautiful weather is adding more color to its serene and spiritual environment.  Your inner calling is compelling you to visit your Siddhachalam and we are delighted to give you more reason to do so.
As we all know auspicious work of creating a to-scale replica of Shikharji at Siddhachalam started in 2009 and since then we have seen your active participation, enthusiasm and fervor to make this a grand success. The glory of Shikharji at Siddhachalam is incomplete without the temple of Shri Bhomiyaji at the footsteps of Shikharji. To fulfill this journey, last year in August we performed Shilanyas of Kshetrapal Grah of Shri Bhomiyaji. Now the time is coming closer for the Pratistha of Bhomiyaji in August this year.
In preparation of Bhomiyaji's Pratistha, we are starting weekly
Pujan of Bhomiyaji
from
May 8th, Sunday at 11.30 am.
On behalf of all at Siddhachalam, we invite all to participate and kick start festivities leading to grand celebrations of Bhomiyaji Partistha in August. We congratulate and thank you for your continued support with Tan, Man and Dhan. See you all at Siddhachalam soon!!
Previously at Siddhachalam: Run For Ahimsa, Mahavir Janam Kalyanak Celebrations & Guruji's Punya Tithi