What's So Special About Siddhachalam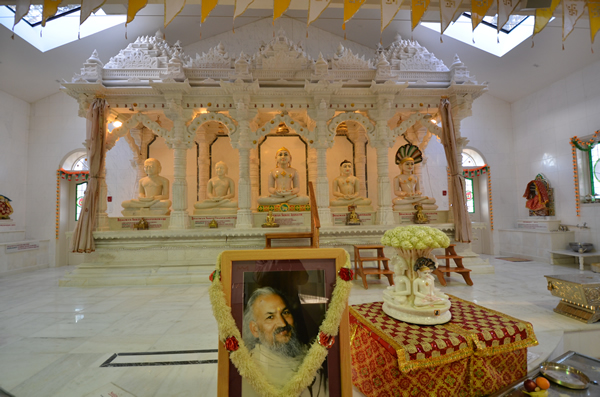 The Significance of Siddhachalam in the History of Jainism
By Jaipat Singh Jain
A FREQUENT observation of yatris to Siddhachalam is that they find peace and calm here. "There is something special about this place," note many a yatris. "I like to come here again and again." A song composed by a devotee has a line that says: "…dhyaan se dekho Guru milenge Siddhachalam ke karn-karn main" (search and you will find the Guru here in every grain).
Every once in a while, we receive a yatri who narrates, or a letter from an ashram resident or yatri from many years ago that relates, a miracle-like experience involving Guruji. These constantly tease the curious. Then there is a legion of those who have a special relationship with Siddhachalam. Like an admirer who comes every Sunday or an old-time ashram resident who sends a fixed check every month, each for as long as one can remember. And thanks to personal coincidences that are too numerous to relate here, even skeptics like me have over the years become a faithful.
A transformative moment for me came during one of my weekend explorations of our forested areas. This occurred before the trails were reopened to the public. There was something special about that area . It drew me in again and again, including on weekdays. I might enter it in a confused state of mind bu t would invariably find repose and resolve. It soon became my favorite area. On enquiry, I learned that Guruji frequently meditated here. For me, what followed was a restless period of further enquiry followed by confirmation. The area has since then been reopened to yatris and is called "Guruji's Tapasya Sthal." A life-size pratima of Guruji sits on a beautiful trail close by.
All this make one pause and wonder: what's so special about Siddhachalam? As times roll by and those with first-hand experience of bein g with Guruji gradually recede, is it possible that the significance of Siddhachalam to the modern history of Jainism might be lost to many? That would be unfortunate.