Previously at Siddhachalam: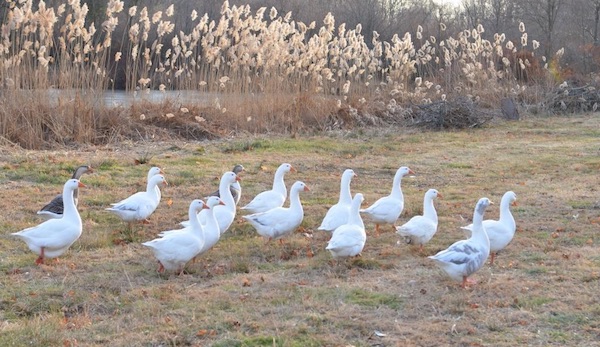 Ducks by the entrance of Siddhachalam at 111 Hope Road on New Year's eve 2013
Acharya Sushil Gurve Namah
A very special New Year 2018 celebration
Welcome to Siddhachalam!
We welcome all to celebrate the start of 2018. Join us to renew commitment to your tirth by participating, volunteering, and making your new-year resolutions.
NEW YEAR PROGRAM
Monday January 1, 2018
10:30 am – 12:30 pm
Sangatith Puja comprising Namokar Mantra, Chattari Mangal, Swasti Mangal, Paramshri Swasti Mangal Paath, Swasti Paath, Snatra Puja, Dev Shastra Guru Puja, Shri Adinath Puja, Ashtprakari Puja, Maha-arg, Shantipaath, Aarti, Shanti Kalash, Visarjan
Main Temple, Nakro – $251
12:30 – 1:00 pm
TempleAartis in Main Temple, Parsvnath Temple and Bhomiyaji
1:00 – 2:30 pm
Swamivatsalya
If you would like to take laabh of volunteering at Siddhachalam events, please contact us, events@siddhchalam.org